Select A Program
Your future awaits you...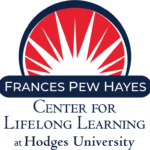 Lifelong Learning at Hodges Univeristy
Frances Pew Hayes Community for Lifelong Learning
Programs Designed with Your Residents in Mind
Hodges University believes in the value and benefits of the lifelong learning process. In keeping with that mission, we have designed engagement programs for your residents that include topics such as arts and culture, current issues and travel, to science and the environment, adaptive technology, and health and wellness.
By working together, we can create a customized program for your residents that keeps them active and engaged.
While we believe our programs benefit the residents, they also give peace of mind when choosing your facility as engagement is shown to be an important factor when choosing a senior living community. Call us today to see how we can help you.
We do the planning. Your residents enjoy the programs. And you delight in the positive results.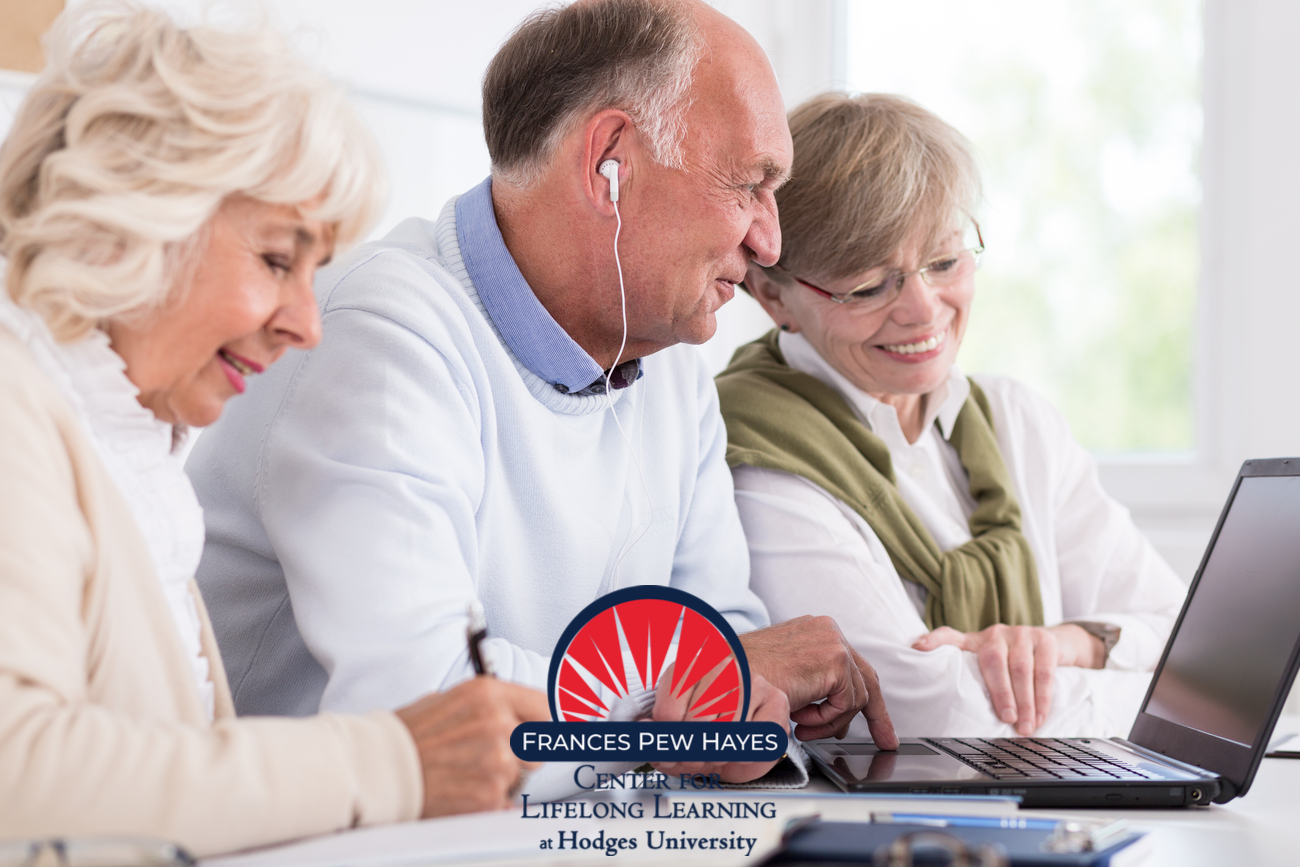 Lifelong Learning. Endless Benefits.
Multiple studies show that lifelong learning offers endless benefits. At Hodges University, we agree! We offer programs led by experts who are qualified, certified, licensed, or with proven experience to share their knowledge.
Cognitive Benefits
Promotes healthy brain activities
Helps us use knowledge in meaningful ways
Improves critical thinking and problem-solving skills
Economic Benefits
Facilitates continuous learning because jobs no longer require static knowledge
Helps oneself build retirement & learn new ways to make it last
Health Benefits
May promote health and wellness by:
Increasing energy levels
Decreasing blood pressure
Reducing levels of depression
Lowering the risk of heart attack & stroke
Social Benefits
Promotes connections
Encourages self–motivation
Boosts self-confidence
Get started on your #MyHodgesStory today.
GDPR Notice
We use cookies and other data collection tools to create the best possible user experience, to better understand how they are used please visit our privacy policy page. By continuing to use this site you are giving us your consent to do this.To the extent the General Data Protection Regulation ("GDPR") is applicable to me, by visiting this website I hereby consent to the processing of my Personal Data as defined by the GDPR for the purposes outlined and provided for in Hodges' policies, as amended from time to time. I understand that in certain circumstances, I have the right to object to the processing of my Personal Data. I further understand that I have the right to request (1) access to my Personal Data; (2) rectification of mistakes or errors and/or erasure of my Personal Data; (3) that Hodges restrict processing of my Personal Data; and (4) that Hodges provide my Personal Data upon request in a portable format