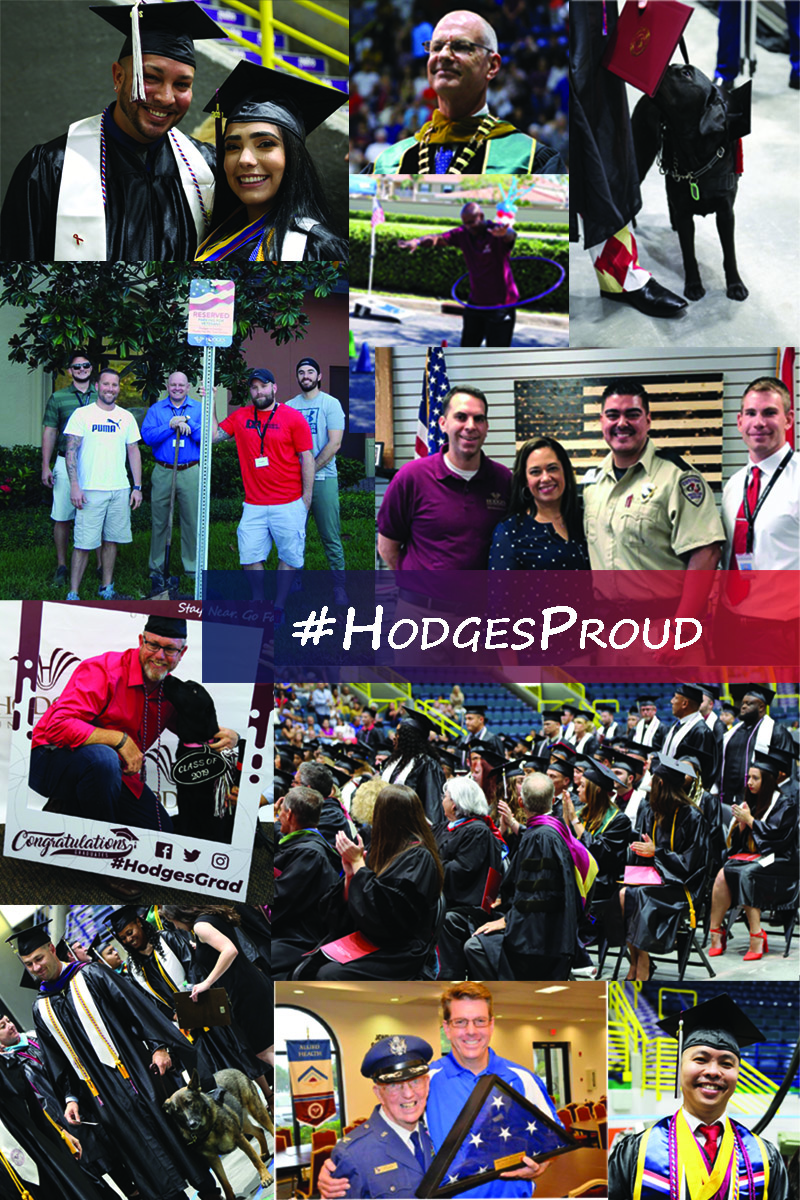 Be Bold. Start at Hodges University Today.
Workforce-Inspired Curriculum.

Yellow Ribbon Participant.

Named "Top 40 Best Colleges in Florida".

Military / Veteran Friendly Campuses with Dedicated Veteran Center.

15% of All Students Have Served in the Military.

Named Military Times Best 2018-2021.

Non-Profit University.

One Class Per Month Hyper Focused Format while allowing for Full- or Part-time Enrollment.

Embedded Certifications inside our Degree Programs

Classes offered Online, university for veterans and active duty personnel, providing the freedom to take your classes live from anywhere in the world.

Classes also offered On-Campus, or in a blended format.

30 Years of Serving Higher Education students
Veterans, Remember to get Your Honor Cords!
Stop by the Dr. Peter Thomas Veteran Center on campus in Building H.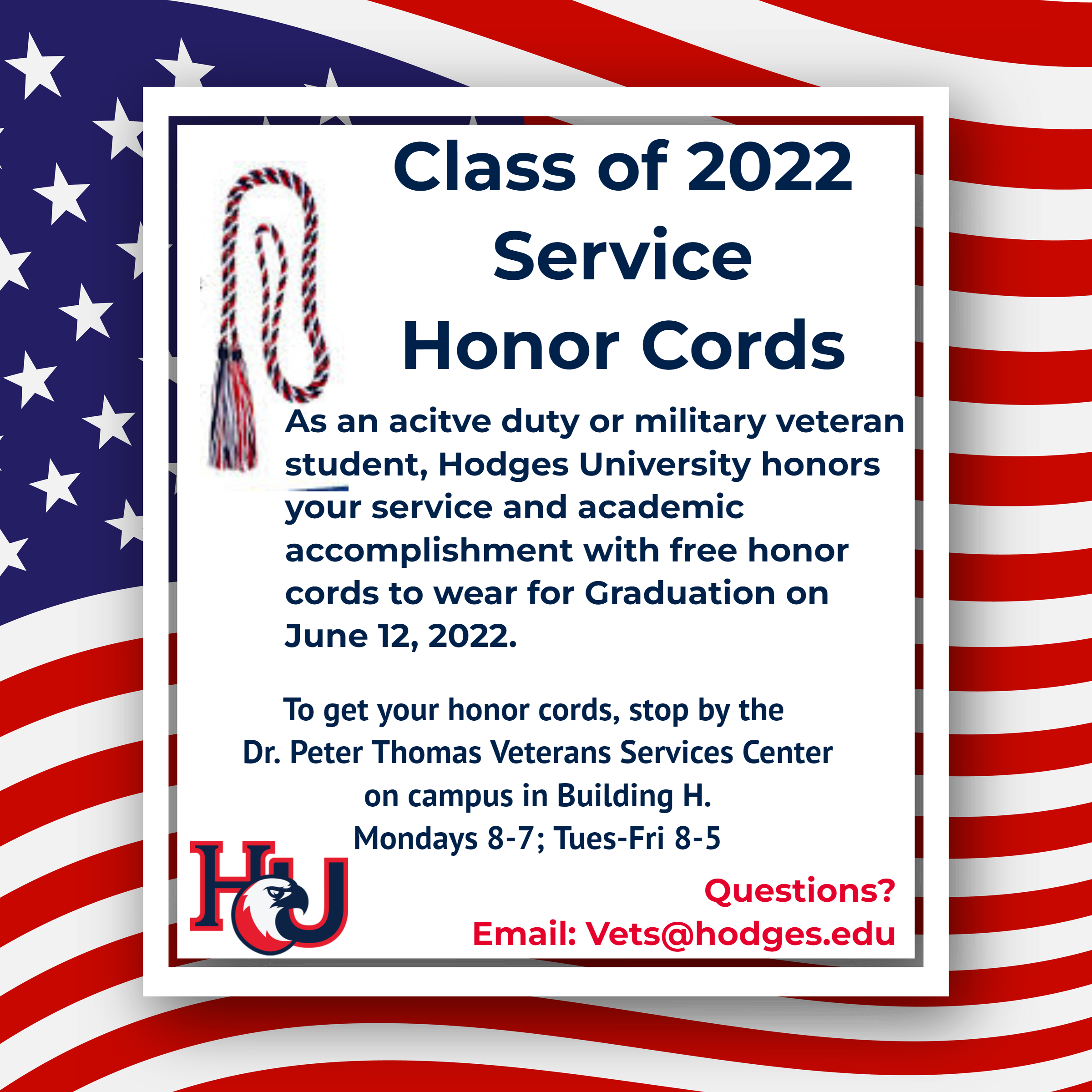 GDPR Notice
We use cookies and other data collection tools to create the best possible user experience, to better understand how they are used please visit our privacy policy page. By continuing to use this site you are giving us your consent to do this.To the extent the General Data Protection Regulation ("GDPR") is applicable to me, by visiting this website I hereby consent to the processing of my Personal Data as defined by the GDPR for the purposes outlined and provided for in Hodges' policies, as amended from time to time. I understand that in certain circumstances, I have the right to object to the processing of my Personal Data. I further understand that I have the right to request (1) access to my Personal Data; (2) rectification of mistakes or errors and/or erasure of my Personal Data; (3) that Hodges restrict processing of my Personal Data; and (4) that Hodges provide my Personal Data upon request in a portable format