BSN Informational Sessions
June 13th, 2022 at 6pm
Sign Up Here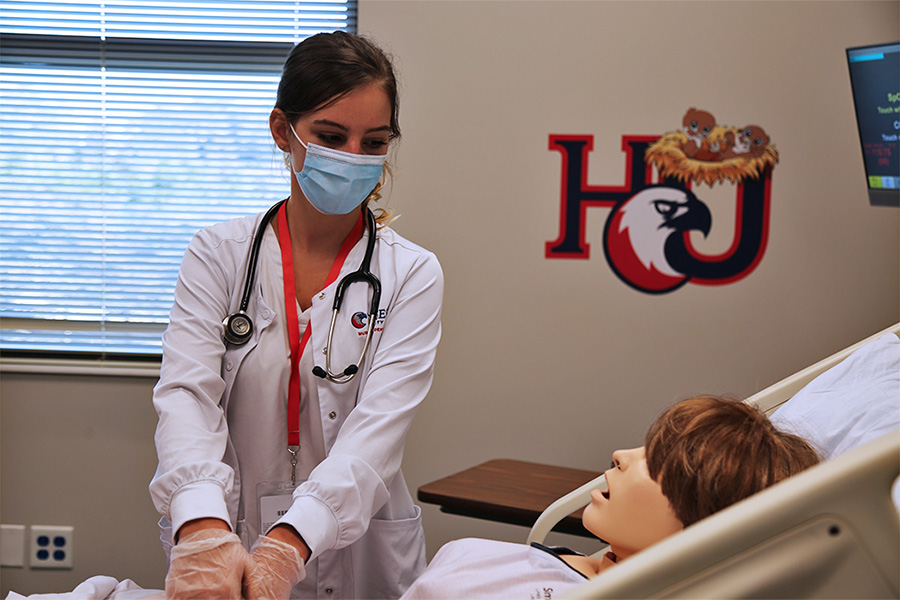 Event Info:
Start Date: June 13th, 2022
Time: 6:00pm - 7:00pm
Location: Virtually and 4501 Colonial Blvd, Building U, Room U209 Fort Myers, Florida 33966, Room U209
Join the ranks of the Hodges Heroes!
Hodges University's Bachelor of Science in Nursing (BSN) program provides an outstanding educational opportunity for learners and a mechanism for personal and professional growth.
Hodges' BSN program consists of:
Accredited by the Accreditation Commission for Education in Nursing (ACEN)
Limited enrollment
Small class sizes
Hands-on learning in the state-of-the-art nursing simulation lab
Completion in four semesters – one semester less than other BSN programs
Contemporary curriculum
Careers in various settings, including hospitals, residential care facilities, physician's offices, home healthcare, and government facilities
Projected job growth of 15% by the Bureau of Labor Statistics
June 13th, 2022 – 6:00 p.m.(Virtually or In Person)
To register for the virtual session click here.
For more information, contact Melissa Bagby at mbagby@hodges.edu, or you may also contact Skyler Niles, sniles@hodges.edu or 239-598-6121.
Nursing Accreditation Details
The Baccalaureate Nursing Program at Hodges University located in Fort Myers, Florida is accredited by the:
Accreditation Commission for Education in Nursing (ACEN)
3390 Peachtree Road NE, Suite 1400, Atlanta, GA 30326
telephone: (404) 975-5000
GDPR Notice
We use cookies and other data collection tools to create the best possible user experience, to better understand how they are used please visit our privacy policy page. By continuing to use this site you are giving us your consent to do this.To the extent the General Data Protection Regulation ("GDPR") is applicable to me, by visiting this website I hereby consent to the processing of my Personal Data as defined by the GDPR for the purposes outlined and provided for in Hodges' policies, as amended from time to time. I understand that in certain circumstances, I have the right to object to the processing of my Personal Data. I further understand that I have the right to request (1) access to my Personal Data; (2) rectification of mistakes or errors and/or erasure of my Personal Data; (3) that Hodges restrict processing of my Personal Data; and (4) that Hodges provide my Personal Data upon request in a portable format